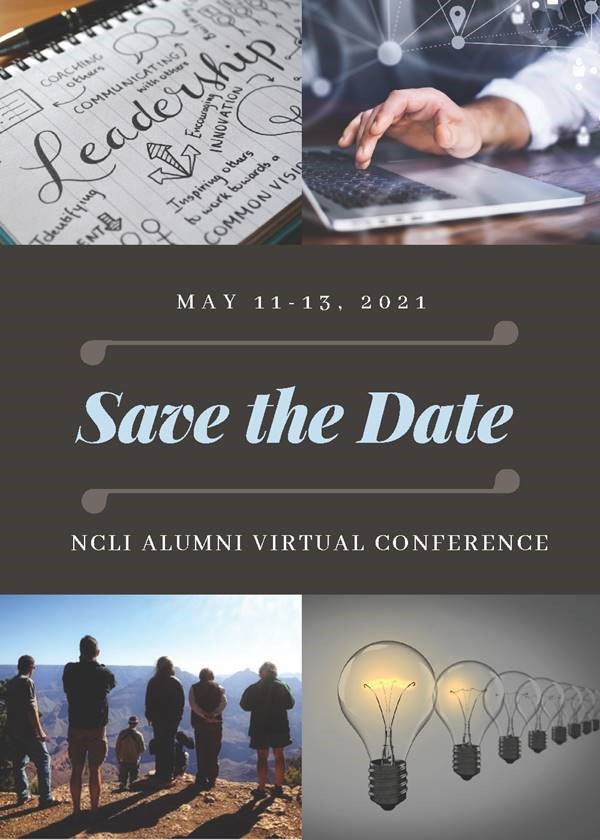 We are happy to announce the 2021 NCLI Alumni Virtual Conference. It's been a long time coming and plans are currently underway! We are developing a three, half-day virtual NCLI Alumni Conference to occur in May 2021.
An alumni input session was conducted via Zoom on November 19th, 2020, and a feedback survey was open through December 6, 2020. The input shared from these resources have been compiled and will be considered as the virtual conference agenda is developed. More information coming soon!
---
Previous Events
Unleashing the Power | NCLI 2.0 2018
The National Conservation Leadership Institute will provide an advanced adaptive leadership training opportunity. The goal of this event is to build on the adaptive leadership training of the NCLI by developing skills to diagnose systemic problems in our conservation reality. We have all observed in our own adaptive challenges, that often the struggle is determining; what happened, what's been happening and why?
All of the tools and methods in this training are aimed at surfacing and challenging preconceptions, beliefs and assumptions. This training picks up where NCLI left off, diving deep into skill development focused on better understanding the system, its constituents, factions, alliances and identifying leverage points and opportunities for well-crafted interventions for maximum impact.
---
WHO: This is the first Alumni community-wide organized and funded event! All NCLI Alumni are welcome to attend.
WHEN: The training is February 5-8, starting at 5:30 pm on Monday, February 5 and ending at 4:30 pm on February 8. Travel is encouraged on February 5 and 9.
WHERE: National Conservation Training Center, Shepherdstown, West Virgina. NCTC is located in the countryside, about 4 miles from historic downtown Shepherdstown, West Virginia. It is a little over an hour from Dulles Airport (IAD) in Virginia, and 1.5 – 2 hours from Baltimore Airport (BWI), depending on the traffic.